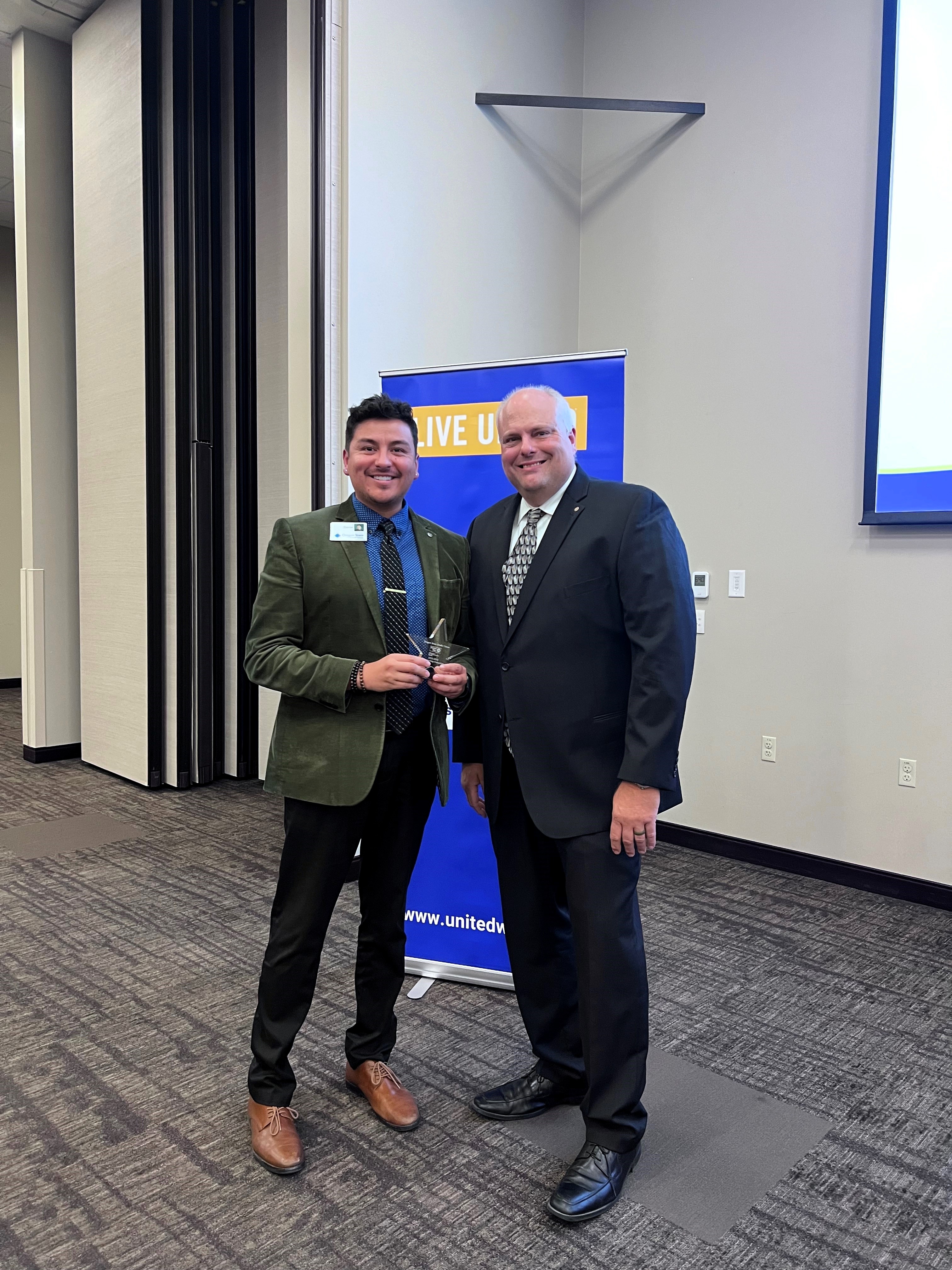 Corvallis, OR – Oregon State Credit Union has been recognized by United Way of Linn, Benton & Lincoln Counties with the Outstanding Campaign award for their 2022 campaign. The award was presented at the organization's "A Night Under the Stars" event Sept. 21.
The Outstanding Campaign award recognizes businesses that go above and beyond to promote their Employee Giving Campaign and increase employee participation and/or total giving. During their 2022 campaign, 234 Oregon State Credit Union team members made donations and pledges totaling $32,217.
Laurie Roe, executive vice-president /chief communications and experience officer for the credit union explained how the credit union rallied team members to participate in the campaign. "We really emphasize the importance of making a difference in our communities. Giving back is an important way we live out our value of social responsibility. We're honored to receive this recognition from United Way on behalf of all our team members who are committed to being part of the solution."
Oregon State Credit Union is a member-owned, not-for-profit credit union. Membership is open to anyone who lives or works in one of 24 western and central Oregon counties. Additional information about Oregon State Credit Union is available at oregonstatecu.com.
Laurie Roe
Executive Vice President/Chief Communications and Experience Officer
Oregon State Credit Union


https://www.oregonstatecu.com
lroe@oregonstatecu.com